Why is household insurance important?
It's vital that the right protection is in place to fully protect a home, and to consider the perils of being underinsured. Household insurance is an 'umbrella' term which covers two types of insurance, buildings and contents insurance.
When it comes to mortgages, it's important to make the most out of every cross-selling opportunity available. Introducing household insurance to your clients early on in the process may bring significant returns for you and your business in the long-run.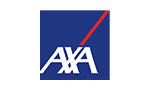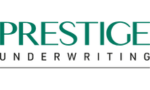 Buildings insurance
Buildings insurance is often a condition of mortgage acceptance. It covers the external structure of the property and relates to the bricks and mortar of the building.
If the property were to be damaged by a disaster, such as a flood or fire, this type of policy would cover the rebuilding costs, costs of demolition, site clearance and architects' fees.
Buildings insurance also protects fixtures and fittings throughout the home, such as kitchen units and bathroom suites.
Contents insurance
It's no surprise that when all items within a home are added up, their total value would be rather significant.
Contents insurance is a particularly useful type of cover that protects possessions that your client has collected over the years, and is important for covering the costs to repair or replace such items.
Contents insurance includes items such as furniture, televisions and clothes. Damage as a result of water leakages, storms, flooding, fires, explosions, lightning, and earthquakes is usually covered.
Non-standard cover
As the need for non-standard insurance becomes more prevalent every day, there are still a number of General Insurance providers who fail to offer a tailored insurance solution required for clients with high risk properties and circumstances.
At Source, we're pleased to offer a range of truly Whole of Market products through our quotation platform, enabling brokers to retrieve suitable quotes online.